Meetings & Events
Intimate to Extravagant
The MCM Eleganté Lodge & Resort offers the best of both worlds. Schedule intimate gatherings for up to 80 people on-site, or utilize up to 24,000 square feet next door at the Ruidoso Convention Center.
Meeting flexibility is in your hands in either location. Choose between classroom, banquet, and theater-style settings. Coffee breaks, catered lunches, and dinners, are easily accomplished with a phone call. Simplify your event with our complete audio/visual support.
Convenient Meeting & Event Amenities
The MCM Eleganté Lodge & Resort's unique wilderness location is the perfect place to get focused. Property-wide WiFi and an in-room work desk make it easy for guests to stay productive and connected while away. An on-site golf course, convenient nature trails, and a host of outdoor activities ensure a memorable visit.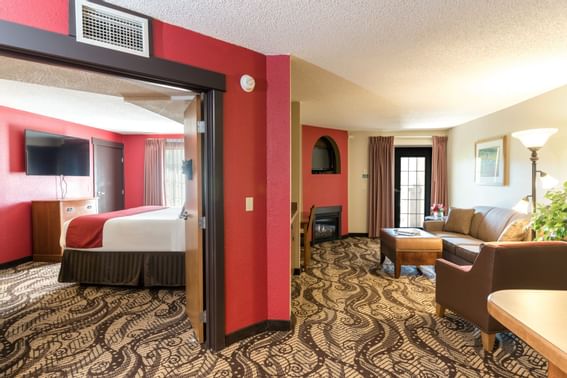 Romantic Unions
The beauty, peace, and quiet found in our mountain location, guarantees the perfect romantic encounter. Reserve your honeymoon in our Falling in Love Again or Hearts Wide-Open Suite.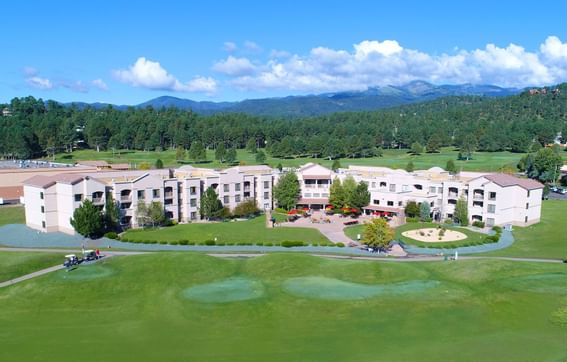 Memorable Reunions
Planning a reunion? We have all the elements to make it memorable. There's our on-site golf course and large comfortable lobby. Space to laugh and reminisce on our spacious landscaped back patio and fire pit. We have meeting space to bring everyone together and accommodations for food and drink. Consider an outdoor tent to make it the perfect get-together.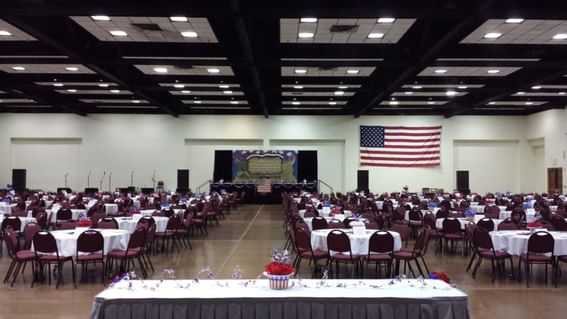 Ruidoso Convention Center